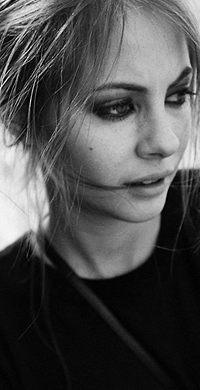 HISTORY
Janice Lee had no idea what it would have been like -- the life of a single mother. She thought it would be a fairy tale, a wonderful life with a cherub-like daughter. When Niya was born, it was nearly anything but that.
APPEARANCE
HEIGHT:
5'7"
WEIGHT:
115 lbs
BUILD:
Skinny
HAIR:
Dark brown
EYES:
Blue
TATTOOS:
roses
on her hip, and a
small tree
on her side.
STATS
NAME: Niya Jessica Lee
AGE: 24
BIRTHDAY: July 31, 1993
PLACE OF BIRTH: Spokane, WA

SEXUALITY: Bisexual
MARITAL STATUS: Single
OCCUPATION: Dancer @ Curves
RESIDENCE: Le Mirage Apts
PARENTS: Mother - Janice Lee; Father - unknown
CHILDREN: Adalyn (12/25/13)
FACTS
PLAYLIST CODE HERE.
OOC
TIMEZONE:
PST
ETC:
third person, storybook; threads; mature scenes or ftb
JOURNAL:
here
& dropbox
PB:
Willa Holland